News
Here you can see the latest news about UpGrade Mobility
18th August 2022 - 1st Think-Tank-Meeting of UpGrade Mobility
Today, the first think tank meeting of the graduate school UpGrade Mobility was held. The members met in a relaxed atmosphere and discussed various possible research topics.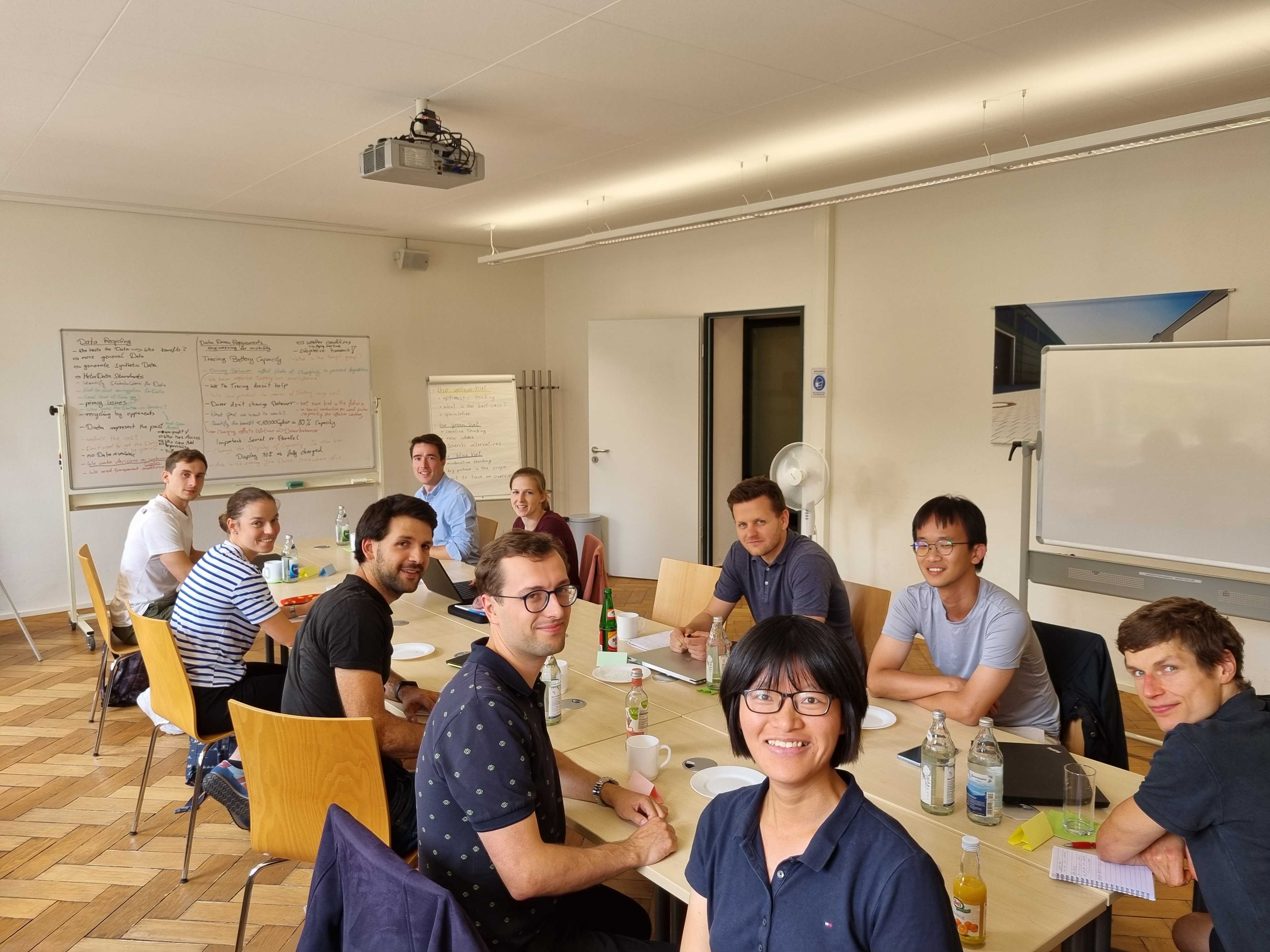 ​
The main topic of the meeting was data-driven mobility. First, various forms of data-driven mobility were explained and, on this basis, various further ideas from the different domains of mobility were collected. After a subsequent evaluation, individual ideas were further developed, up to the first steps that a possible research project would have to complete. We would like to thank everyone for their active participation and look forward to the next meeting.
4th July 2022 - Special Lecture: Vehicle Concepts
We thank Professor Geimer for the interesting lecture about Requirements on Vehicle Concepts for Mobile Machines.
14th June 2022 - Special Lecture: Lightweight Design
We thank Dr. Kärger for the interesting lecture about Lightweight Design for Mobility Applications.
4th April 2022 - Special Lecture: Agile Production
We thank Professor Fleischer for the interesting lecture about Agile Production Concepts for Future Mobility Systems.
7th March 2022 - Special Lecture: Digitalization in Mobility
We thank Professor Reussner and Professor Zöllner from the FZI for the interesting lecture about Digitalization in Mobility.
7th February 2022 - Special Lecture: Electrics and Electronics
We thank Professor Sax from the KIT ITIV for the interesting lecture about Electrics and Electronics in Mobility.
10th January 2022 - Start of special Lecture Series
Today started our lecture series 'research content of the KIT Mobility Systems Center' with the first lecture by Professor Albers from KIT-IPEK, which gave us an insight on actual research in powertrain system and the system of systems approach. We thank Professor Albers for the interesting presentation.
15th November 2021 - Start of Qualification Courses
Today starts the first qualification course about scientific writing. Further courses in 2021 will be about scientific presenting as well as time and project management.
10th November 2021 - Kick-off Meeting
We are happy to welcome our 13 new and first members.
In the virtual kick-off we had a welcome speach by Prof. Gauterin and got to know each other.