New Graduate School
Founded in 2021, "UpGrade Mobility" is the new graduate school of the KIT Mobility Systems Center.
link

Innovation Campus "Future Mobility"
Within the Innovation Campus "Future Mobility" (ICM), Stuttgart University and Karlsruhe Institute of Technology (KIT) conduct joint research into automotive engineering, product development, production technology, chemistry, materials, electrical engineering and machine tools to develop new, ground-breaking technologies for mobility and manufacture.
Image Movie

Project Calls
*new update* Within the total funding of ICM, Innovation Challenge, Corona Graduate Program, Bottom-Up and strategic fields Projects of young scientists (m/f/d) are planned, to ...
link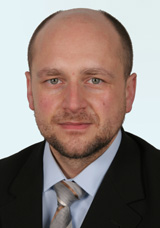 Contact:
Dipl.-Ing. Sascha Ott
Managing Director KIT Mobility Systems Center


Contact:
Dipl.- Ing. Eva-Maria Knoch
Managing Director KIT Mobility Systems Center